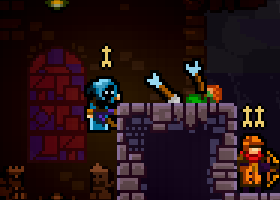 Arrows seek
lightly toward opponents. But use them well - you only have a few. Pull your enemies' missed shots from the walls and send them flying back, or retrieve yours from the corpses of your foes.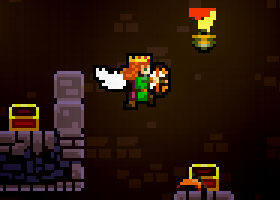 In chests
you may find powerful varieties of arrows, a protective shield, magical wings, or strange artifacts. Savvy opponents know to strike when you over-extend yourself for treasure greedily.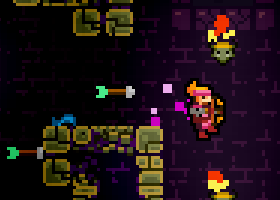 Dodging
is key to escaping tight situations, but you are left vulnerable after. Particularly skilled archers will pluck arrows from mid-air as they sail past.